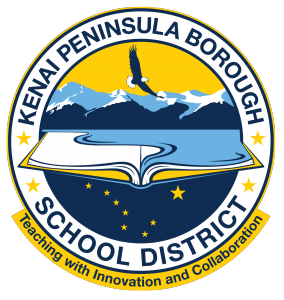 As we begin the budget process for KPBSD, many concerns are being raised about potential cuts and program losses.  Educators in the Kenai Peninsula Borough School District will make our budget work to benefit our students. It will likely require thinking outside the box as far as instructional delivery goes, but we will provide a high quality education for our students no matter what the legislature and governor decide with the state budget and funding plan for the 2017-2018 school year, and into the future. Instruction and our schools may be different than they are now. We will be fully engaged in the process and we will plan for a variety of contingencies. Students are our priority—no matter what. Our communities must understand they need to be engaged and, more importantly, must understand all of the great things happening in our schools every day.
As we get past the election and closer to the legislative session it is easy to see how fluid the information coming from state leaders is about the upcoming budget. We have heard that funding for education will be reduced anywhere from 3% to 20% for fiscal year 2018, and have begun to look at the impacts of this type of potential revenue reduction to our schools and district. In addition, there is a lot of rhetoric from many different quarters about the value provided by public education. Regardless of what we may hear from leaders and others across the state, we want our communities engaged in the budget conversation.  Please remember that there can be a great deal of opportunity for improvement within this conversation.
The Governor will set the financial stage in December with his preliminary budget. I believe it will be based on a sustainable revenue plan so that ultimately the reductions to K-12 education will initially be small. However, I believe different scenarios will be included in the budget so the public will understand more severe options if various revenues are not considered. This is where you will hear about the larger cuts to education and other state departments and programs. Of course, the legislature will weigh in soon after the Governor, which could raise more questions, concerns, or anxiety.
As I have said, great things are happening in our schools every day.  Our students are engaged in a wide variety of community service projects around our district. We are experiencing significant improvement in our graduation rate even though funds are getting tighter. We are committed to collaboration between teachers and schools. We focus on data analysis and intervention for our students. We have implemented a blended, distance delivery model of instruction that is being closely examined by the state as a way to provide learning opportunities for all students.
It is important to keep in mind that regardless of the outcome of the State fiscal conversation, KPBSD staff is committed to provide the highest quality education for our students. We will find a way.  Some of that will require more community partnerships as a mechanism to provide learning opportunities for all children.  It will include a more effective use of technology.  Ultimately, our dedicated teachers, administrators and staff will provide the way to a high quality education and who are committed to each child's learning.  This commitment will continue to develop students who are well prepared for their future and who will seek to become the future leaders in our State, Borough and District.
Links
KPBSD story: Input Needed to Solve the State and KPBSD Fiscal Crisis
KPSBD online "Budget" video channel with resources